A permanent link to the electronic journal can be retrieved from Aalto-Primo.
1. Search the desired journal by using the journal search.
2. Click on "permalink"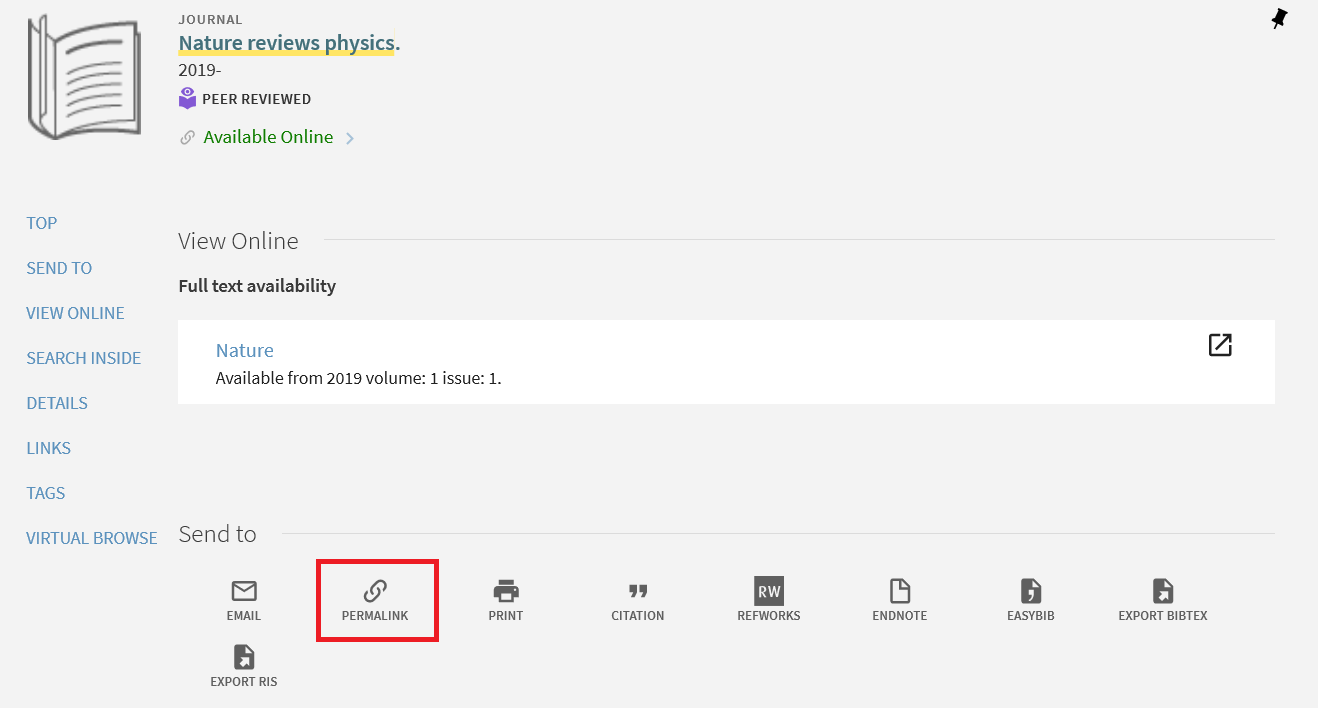 3. Copy the permalink to the desired location, e.g. Mycourses.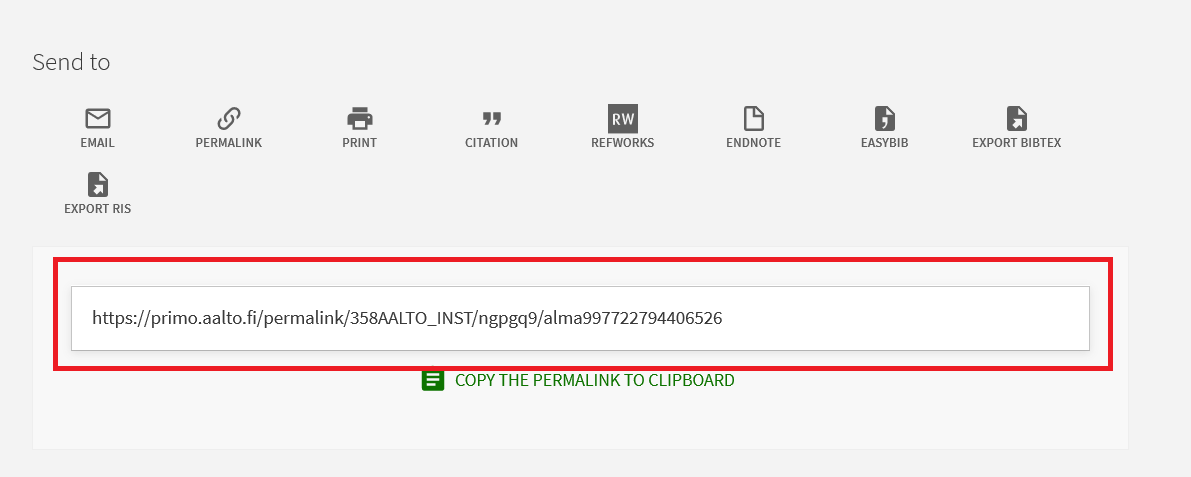 4. A permalink provides access to this same page, from where you can access the material itself using the "Full text availability" link which is built using Libproxy server. It provides access to all the volymes licensed by the Learning Centre. It works like this:
In Aalto University lindline network or with VPN connection it works as an ordinary link to the e-journal.
When used via any other connection you are first derected to Aalto identification and then granted access into the e-journal.